Cross-sector partnerships: Linked> program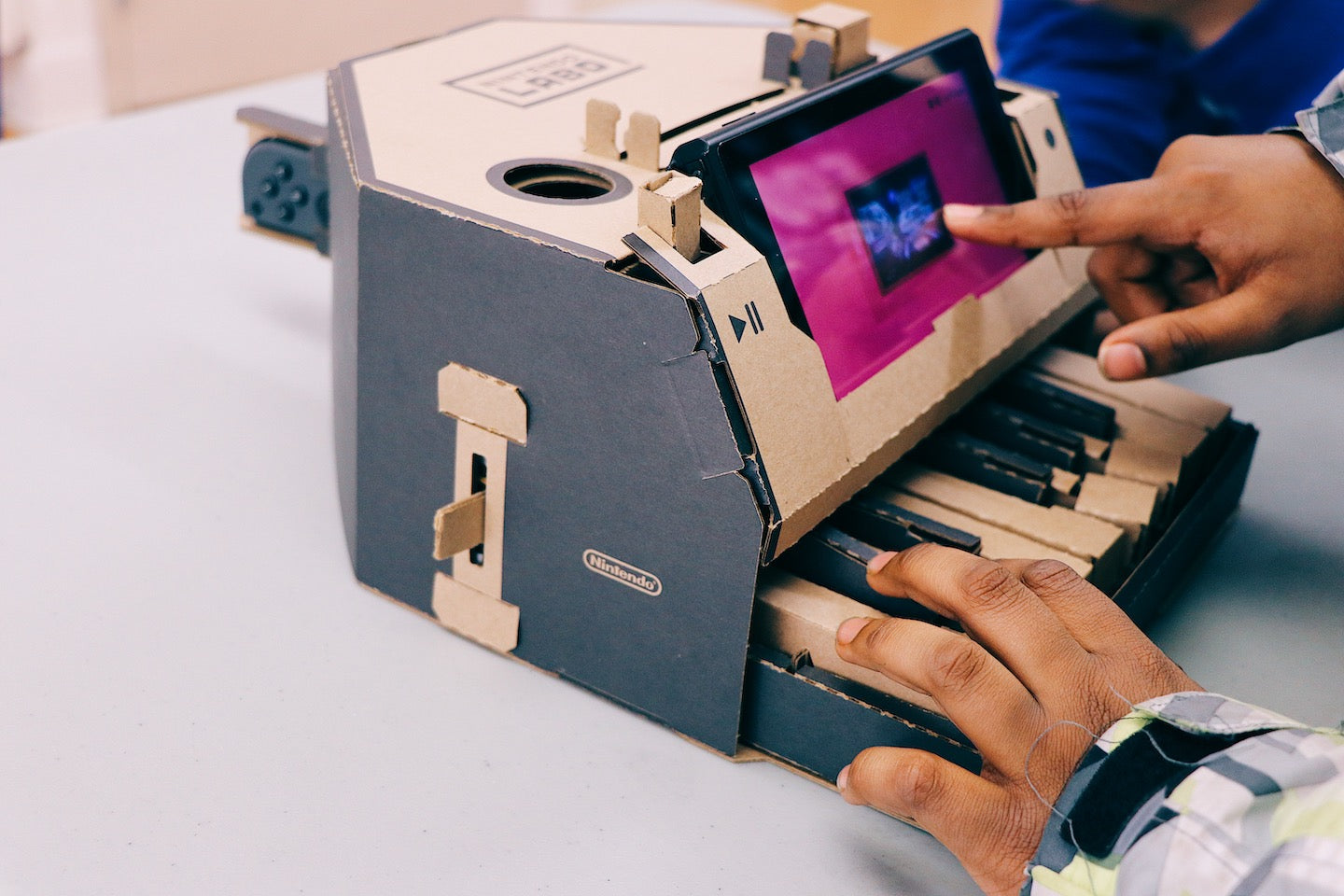 Cross-sector partnerships: Linked>
During my tenure at Shopify, I spearheaded a strategic partnership with between BGC (formerly Boys and Girls Club) Ottawa and Virtual Ventures, a not-for-profit organization run under the Faculty of Engineering and Design at Carleton University.
The output of our collaboration was Linked>, an award-winning program that introduces digital skills and career exploration activities to BGC youth.
In partnership with Virtual Ventures, the program focuses on teaching youth the foundations of computational thinking and leadership using three models: Linked> Classic, Linked> Leaders, and Linked> Kits.
Key achievements and impact data that showcase the success of our collaboration:
By the numbers

Since 2017, we've engaged 5,945 youth from 16 BGC Clubhouses in 4 provinces across Canada.

Award winning program

"The success and growth of the Linked> program partnership between Virtual Ventures, BGC and Shopify is a fantastic example of .. commitment to engaging youth in relevant programming that builds critical skills and confidence." Jennifer Flanagan, CEO of Actua

Partnership endures and builds stronger together

We launched Linked> At-Home Kits as a way to continue providing STEM programs from a distance at the height of the COVID-19 pandemic.

The at-home-kits have since become a staple of Linked> programming, helping to engage youth in times when they are at home and not able to come to BGC clubhouses.
Linked> Program Promo Video
Early Talent Hires

Built a successful early talent pipeline from BGC into Shopify. 11 program alums accepted into Shopify's competitive Dev Degree program, showcasing the potential and caliber of participants from our partnership.

Employee Engagement

Engaged 105 Shopify employees as industry mentors for Linked>, engaging in their local BGC. Employees self-reported increased sense of community and belonging at Shopify through program participation.

Reducing Barriers

150 laptops donated to low-income youth, increasing access to digital skill development and continued educational opportunities.
End of season pizza parties hosted at Shopify offices
Program model iterations: adapting over the years
Linked>: 1st program model

Linked> was an 8-12 week program in which Virtual Ventures instructors and Shopify employees traveled to BGC clubhouses across Ottawa to host after school programming where youth participate in self-discovery activities with new technologies.

Shopify employees served as program mentors, committed to attending the program week after week, promoting consistency and support for youth.

Linked> Kits: 2nd program iteration

2 weeks into the 2020 COVID-19 pandemic, we jumped into action to tranform the Linked> program into an at-home offering. We built our first kit in 3 days, and shipped our first 100 kits across Ottawa within 2 weeks.

Since then, the kits have evolved as either take-home or in-club kits for BGC clubs that are looking for supplementary STEM content. 

Linked> Leaders: 3rd program iteration

Linked> Leaders, launched in 2021, engages older youth in STEM programming by providing training and employment opportunities that can extend the positive impact of Linked> to more clubhouses.

Linked> Leaders employs high school youth at BGC to lead hands-on technology programs with younger youth in their community.

This program model also allowed us to expand the program nationally and provide these opportunities to youth across Canada.